To build skilled pool of IT professionals for global industry requirements through our innovation, expertise and excellence.
To become world's leading organization for talent development through our quality training programs and delivering smart, next-generation business solutions to overcome enterprise challenges.
At Pristine we are guided and inspired by the following core values, which define the true spirit of our company:
Commitment | Integrity | Respect
WHO WE ARE
We are India's leading ethical hacking and information security certification training provider!
Pristine InfoSolutions has been providing ice breaking services in the area of Information Security Training and Cyber Knowledge. Realizing the revolutionary change in the web world we provide unmatched Ethical Hacking training. Our headquarters is located in Mumbai with various branches spread out all over India. Pristine InfoSolutions Career Development and Training Centre is one of the best ethical hacking training institute in Indore covering entire central India. Our courses are designed in a way to provide acute knowledge of ethical hacking, penetration testing, security analysis, secure data encryption, cyber crime investigation, cyber law etc. We follow a very specific training module that provides a versatile perspective into the obscure world of cyber security. It is the best spot for those who are looking forward to pursue ethical hacking as a profession in IT sector.
We work together with a great and well-versed panel of trainers who have extensive knowledge in the area of IT security, and have trained over 20,000 students and professionals. All our material is highly polished and updated with every recent ongoing development in the information security world. What gives us an edge over other Ethical Hacking and Information Security companies is our focus on core knowledge and practical hand-on learning system. Through our Career Development and Training Centre in Indore we have produced a set of highly skilled IT professionals working for various brands and government all over the globe, that testify our grip in world class training programs on Ethical Hacking and Information Security.
Our Career Development and Training Centre for Ethical Hacking training in Indore offers quality resources, trainers and labs that make this entire learning more professional and legit. The learning environment in itself is one of its kind, setting an unbeatable standard in the Cyber World in terms of Ethical Hacking training and Information Security courses. Altogether it is a very in-depth, aligned and dedicated program to prepare you to serve public and private enterprises. There is no better place than Pristine InfoSolutions in Indore to learn ethical hacking and Information Security essentials under international certifications.
FLEXIBLE TRAINING SOLUTIONS
We don't just talk about possibilities. We make them Possible.
CLASSROOM TRAINING
In-house lab sessions with highly reputed and experienced professionals from IT security industry where learners can interact with the instructor face to face for optimal learning experience.
INSTRUCTOR - LED ONLINE TRAINING
Online classes are conducted through LIVE video streaming, where learners can interact with the instructor by speaking, chatting and sharing screen, on a specific day and time and with a set duration.
Meet Our Trainers
We pride ourselves on having some of the India's finest trainers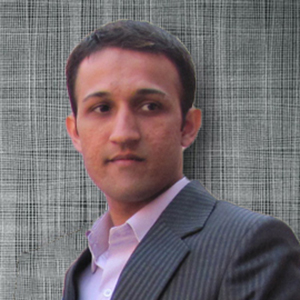 Sajid Shaikh
Co-Founder & Operations Head
Sajid Shaikh is the co-founder of Pristine InfoSolutions; an Engineer from Pune University with an experience of 9 years in the field of IT. He is responsible to ensure that the strategic and business objectives as well as the values of Pristine are put into practice.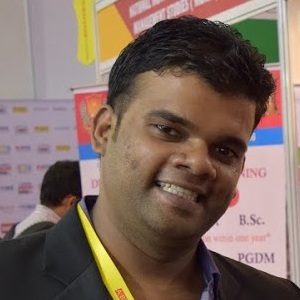 Kushal Hadkar
Business Head, Sr. IT Consultant & Cyber Law Expert
Mr. Kushal is accountable for leading the continued growth and expansion of all Pristine InfoSolutions services worldwide. He is involved in numerous initiatives that are building excitement for the field and grooming tomorrow's much-needed cyber professionals.